Improved Online Booking Page | Mobile Practitioners Online Bookings | Home-Visit Online Bookings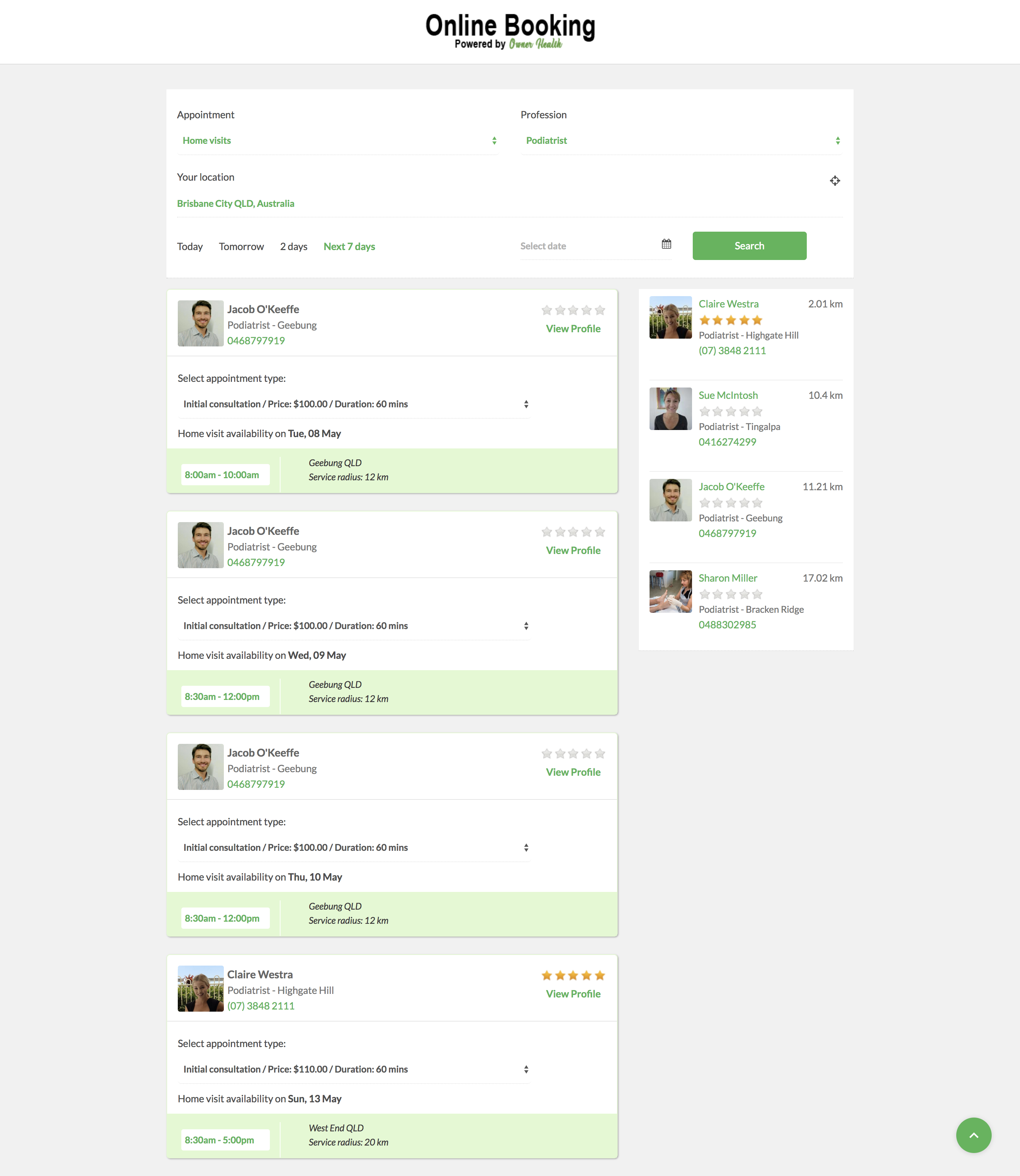 We are pleased to announce we've upgraded Owner Health's online booking page; you can click here. 
Online bookings are an essential feature! Clients enjoy searching the practitioner's profile and book appointment directly. Owner Health's online booking portal is for the home visit practitioner; it has additional features such as service period and service radius. 
"Clients weren't choosing the most convenient located practitioner."  
Customers using our software (home visit businesses) provided us the feedback above. Although a client considers many factors when choosing a practitioner, not just proximity; we want to encourage the most convenient located practitioner. 
So we added a new right-hand sidebar; this shows a list of the 20 closest practitioners in order. 
We will continue to monitor the conversion rate of the new online booking page layout; however, early results are excellent. 
If you're a home visit physiotherapy, podiatry, or massage clinic and want online bookings. Please start a free trial with Owner Health home visit software.