Create A Practitioner Profile
---
Are you looking to earn extra money and have time to offer outside your current duties? Do you have children an need flexible hours?
Owner Health in an on-demand marketplace that connects expert allied health professionals with local clients; this allows you to focus on patient care without the hassles of clinic marketing. We provide you a full-featured home visit software, online practitioner profile, and advertising your availability. You don't have to leave your current employer. In fact, OwnerHealth encourages work at multiple locations!
You're self-employed, provide all equipment, and patients pay you directly. If you're ready to complete mobile physiothery or podiatry consultations, please register for an online profile today!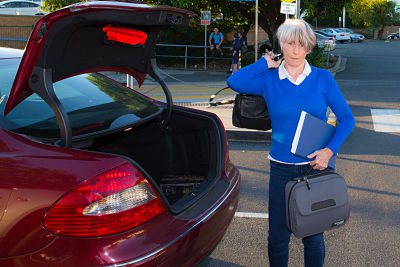 Create Practitioner Profile
Careers FAQ
---
Why join our network?
What is our business philosophy?
Who is best suited?
Practitioner profiles
When an where can i work?
How do you get paid?
What if you want to leave?
I have limited registration, can i apply?
I have another job
I have my own busines
Owner Health's marketplace allows a health professional to focus on clinical care, rather than business development. We have done the hard work in digital marketing including search engine optimation. If you join the market, it will be much easier to find new clients.
Ben Strachan, the founder of Owner Health, is passionate about in-home health care. He firmly believes the best quality care occurs in the clients home. Owner Health is committed to growing in-home healthcare to better service the clients in most need, including; elderly and people with a disability.
Owner Health is best suited to two (2) distinct groups of people:
Health professionals with children, who need the flexibility to work around family commitments.
Health professionals, looking for extra money outside their current duties.
As mentioned before, your first step towards a mobile healthcare career is to create a profile on our website. Try to include as much relevant information as possible, because we generate lots of patient visits to our website everyday. We publish the profile when sufficient proof of qualification is confirmed.
Owner Health's prime motto is work flexibility. Within the Owner Health app, you drag to an area of availability. This tells us when you're able to work. Within each availability block, you provide us with a start location and service radius. This tells us the area in which you want to work, and how far from this location you're willing to drive. An important feature of our service is that we cannot book patients outside your service radius.
Probably the most important questions for practitioners centre around income, i.e., how much do you get paid? When and how do you get paid?
Here are the details:
You set the duration and price of each consultation
The client pays you directly
We have many payment integrations in our app
All money is paid to you, never touch our bank
You can leave anytime, and export all details.
You need full registration to work within our network. We cannot provide you supervision. You should not apply with limited registration.
Do you have another job? No problem, that's great.
Are you trying to grow your own business? Thats great! We're happy to help.